---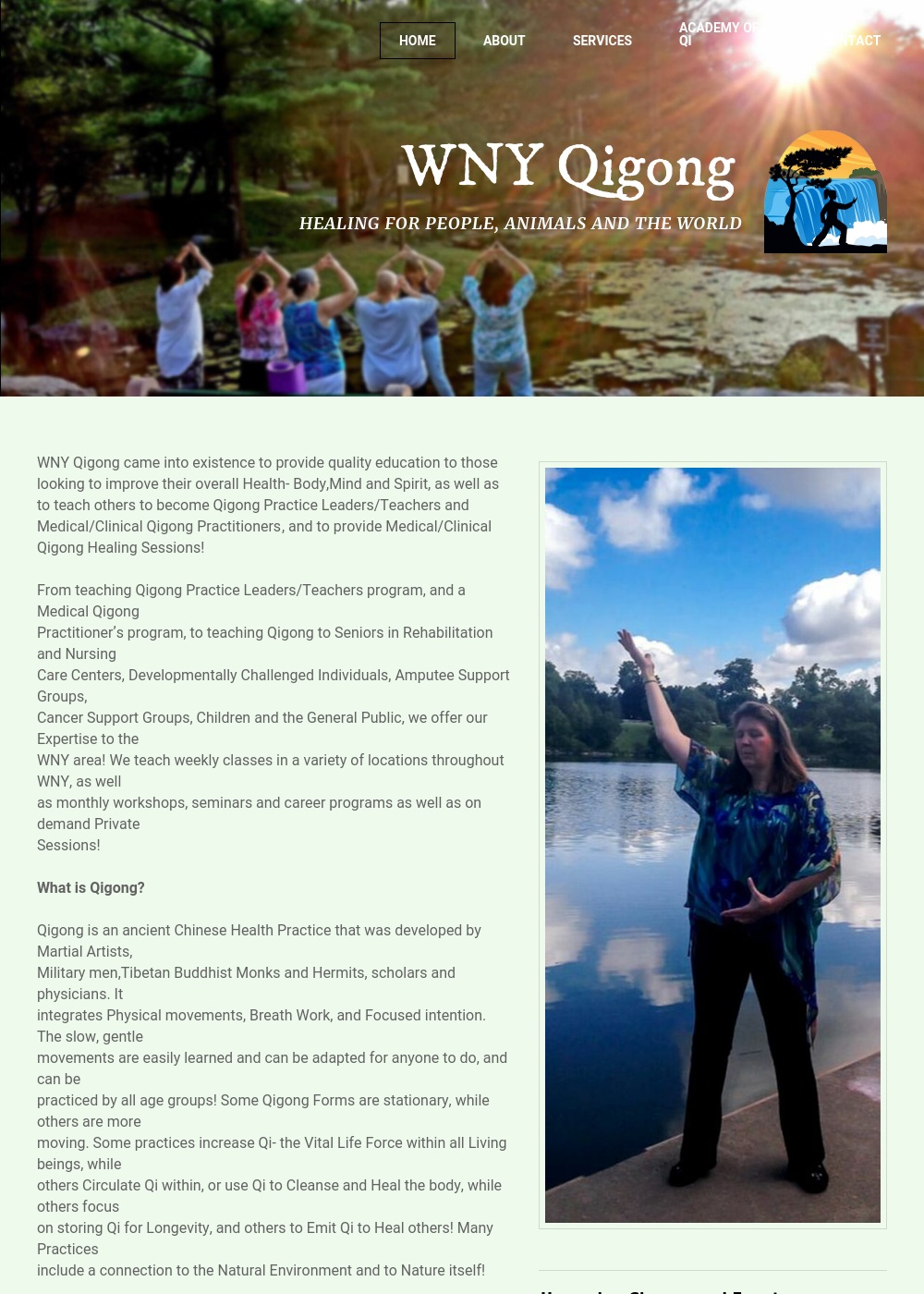 WNY Qigong came into existence to provide quality education to those looking to improve their overall Health- Body,Mind and Spirit, as well as to teach others to become Qigong Practice Leaders/Teachers and Medical/Clinical Qigong Practitioners, and to provide Medical/Clinical Qigong Healing Sessions!

From teaching Qigong Practice Leaders/Teachers program, and a Medical Qigong
Practitioner's program, to teaching Qigong to Seniors in Rehabilitation and Nursing
Care Centers, Developmentally Challenged Individuals, Amputee Support Groups,
Cancer Support Groups, Children and the General Public, we offer our Expertise to the
WNY area! We teach weekly classes in a variety of locations throughout WNY, as well
as monthly workshops, seminars and career programs as well as on demand Private
Sessions!
Tags:
Added on April 7th, 2021
Last updated: April 7th, 2021