---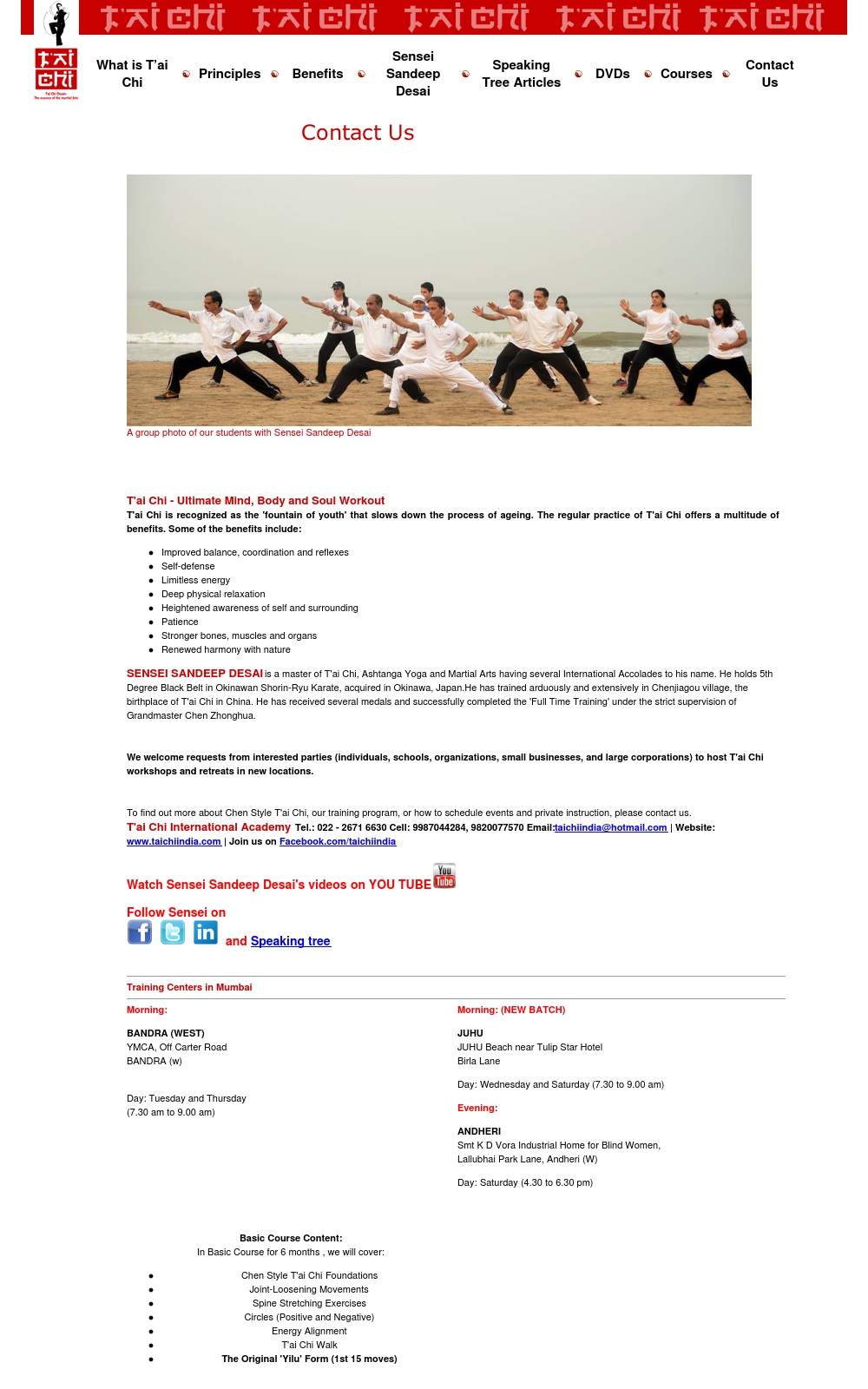 SENSEI SANDEEP DESAIis a master of T'ai Chi, Ashtanga Yoga and Martial Arts having several International Accolades to his name. He holds 5th Degree Black Belt in Okinawan Shorin-Ryu Karate, acquired in Okinawa, Japan.He has trained arduously and extensively in Chenjiagou village, the birthplace of T'ai Chi in China. He has received several medals and successfully completed the 'Full Time Training' under the strict supervision of Grandmaster Chen Zhonghua.
We welcome requests from interested parties (individuals, schools, organizations, small businesses, and large corporations) to host T'ai Chi workshops and retreats in new locations.
To find out more about Chen Style T'ai Chi, our training program, or how to schedule events and private instruction, please contact us.
T'ai Chi International Academy Tel.: 022 - 2671 6630 Cell: 9987044284, 9820077570 Email:
[email protected]
| Website: www.taichiindia.com | Join us on Facebook.com/taichiindia 
Added on September 10th, 2016
Last updated: September 10th, 2016