---
Home | Learn Tai Chi Online with Ian Sinclair
Home | Learn Tai Chi Online with Ian Sinclair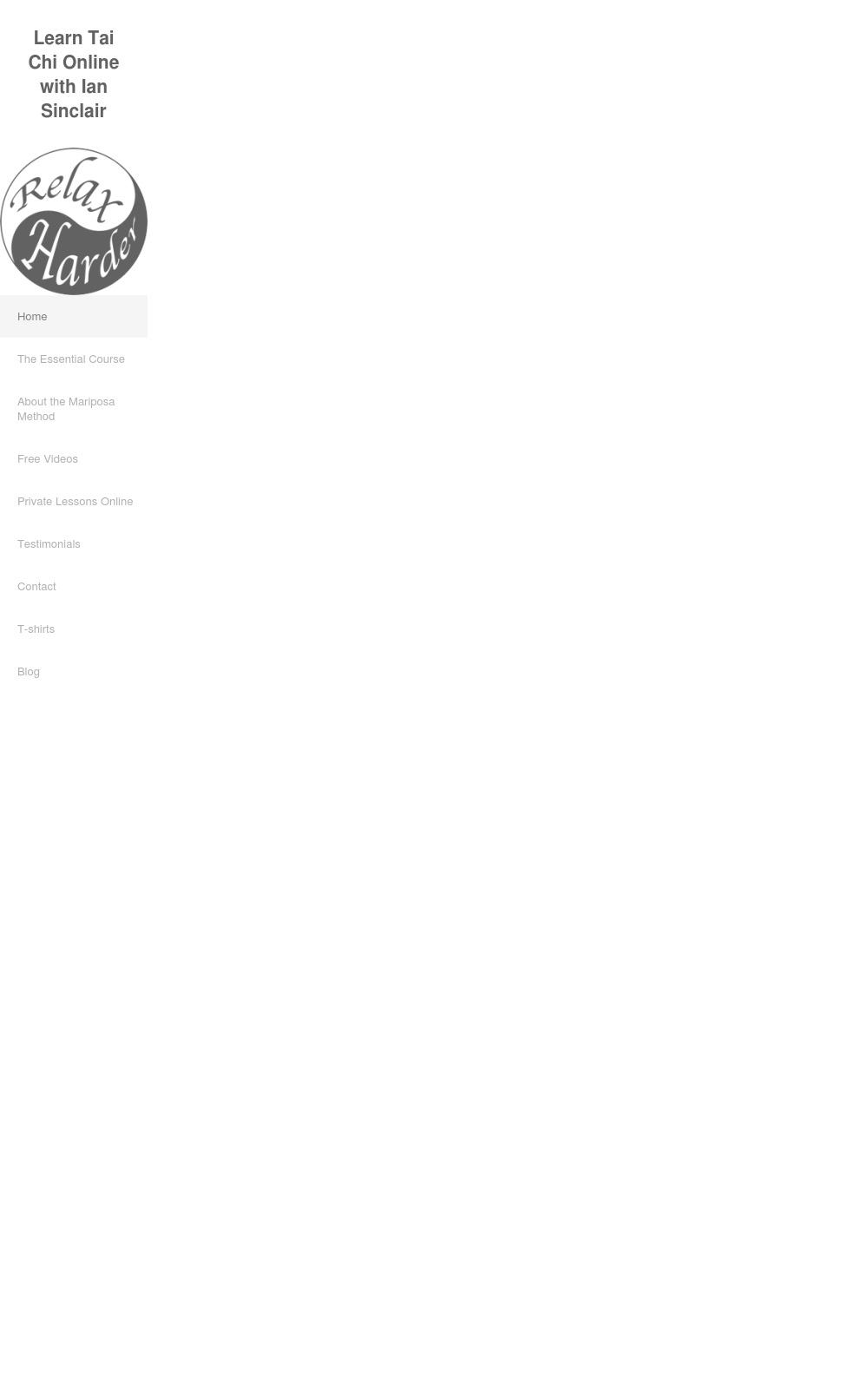 US$ 99.00 for all the videos (for download or streaming) including those yet to come, for one price.
~ With this package, you support the ongoing production of more videos, and get access to all videos currently posted, and all new videos to be posted during a full year.

By purchasing the complete package, you get one year of access to the videos on this page, to play or download. As new videos are added, you will have free access to the new videos as well, without needing to pay any more for the rest of the one-year term.

Note:
The 26-Section Yang Style Extraordinary Foundation Routine is one of the core routines of the Mariposa Tai Chi Method developed by Ian Sinclair.
This routine contains all the important elements, both basic and advanced, of the tradition Yang Style tai chi.
It is symmetrical, making it physically balanced and also easy to follow.
It is designed to be performed in minimal space.
It is oriented so that the student will be able to see the instructor easily. Very seldom will the student need to look over a shoulder to see the screen or front of the class.
It is presented so that it can be taught in a phased curriculum with each section teaching certain core principles. Students can join in the beginning, the middle, or the end. With persistence, all students will be exposed to all elements.
Added on September 4th, 2016
Last updated: April 13th, 2021